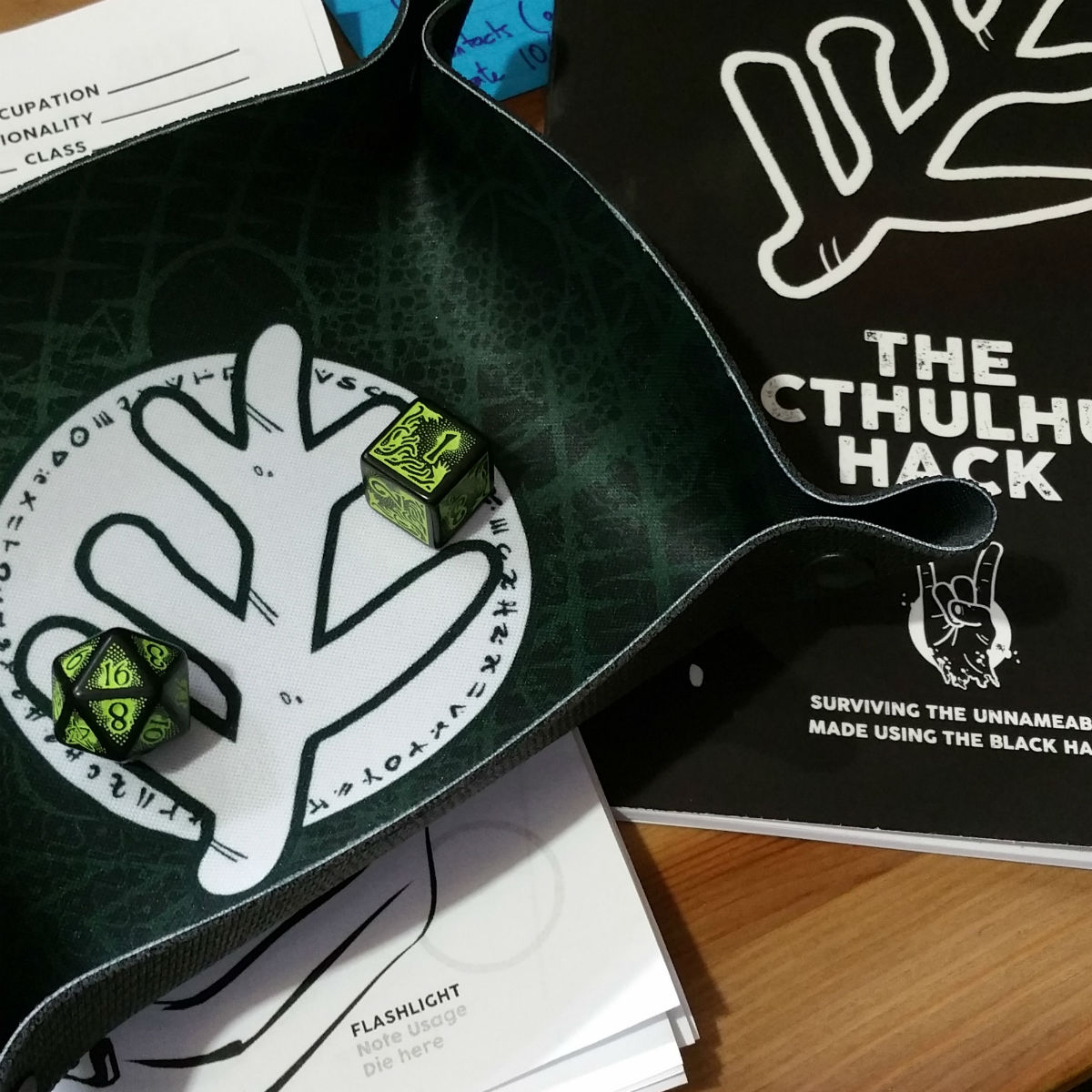 I have a couple of (reasonably) confirmed events – and games – upcoming. The Concrete Cow event takes place in Milton Keynes on Saturday 10 September 2016; Dragonmeet takes place in London on Saturday 03 December 2016.
I will be running sessions of The Cthulhu Hack at both events.
For Concrete Cow, I will be running an afternoon session of The Derelict:
When the last chip falls and the champagne has run dry, the eternal socialite has to sell up and literally ship out – heading from Liverpool to New York to sell a yacht in the hope of staving off the burden of debts. With a small group of friends, their situation little better, the final cruise across the Atlantic seems like it might prove a farewell to bad times.

Then the captain receives a faint distress call from a stranded cargo vessel and the obligation to render assistance at sea doesn't seem so bad in light of the possible bounty from salvage opportunities…
For Dragonmeet, I will be running a session of The Haunter of the Dark, in the evening between 8pm to midnight:
Cautious investigators will hesitate to challenge the common belief that Robert Blake was killed by lightning, or by some profound nervous shock derived from an electrical discharge. Among those, however, who have examined and correlated all this evidence, there remain several who cling to less rational and commonplace theories.

As close friends and associates, you have a path ahead to uncover the truth and to find some closure. But, can the path little trod lead anywhere but into darkness?
I will be manning a trade stand during the day, so I'm happy to discuss the game and will have physical copies of whatever I can muster before December! More than likely this will be the core rules, From Unformed Realms, The Haunter of the Dark, and Unaussprechlichen Kulten.