Happy Birthday, Mr Lovecraft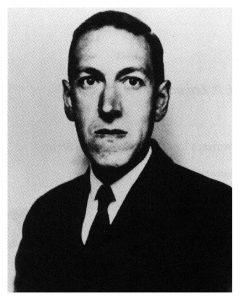 In celebration of Howard Lovecraft's 126th birthday, OneBookShelf is offering a 20% discount on all Mythos related games across their websites, including RPGNow and DriveThruRPG.
That means you can grab a copy of The Cthulhu Hack and From Unformed Realms at 20% until 31th August. That includes the softcover!
And while you're at it, you can also pick up Pay-What-You-Want release The Cthulhu Hack: Convicts and Cthulhu and the Outpost Generator.
And while you're there, why not try the excellent The Many Deaths of Edward Bigsby (which still has my local players talking), the resource-rich goodness of Silent Legions, and my current bedside reading matter Achtung! Cthulhu.
The Stars Are Right!