Thro' Centuries Fixed and More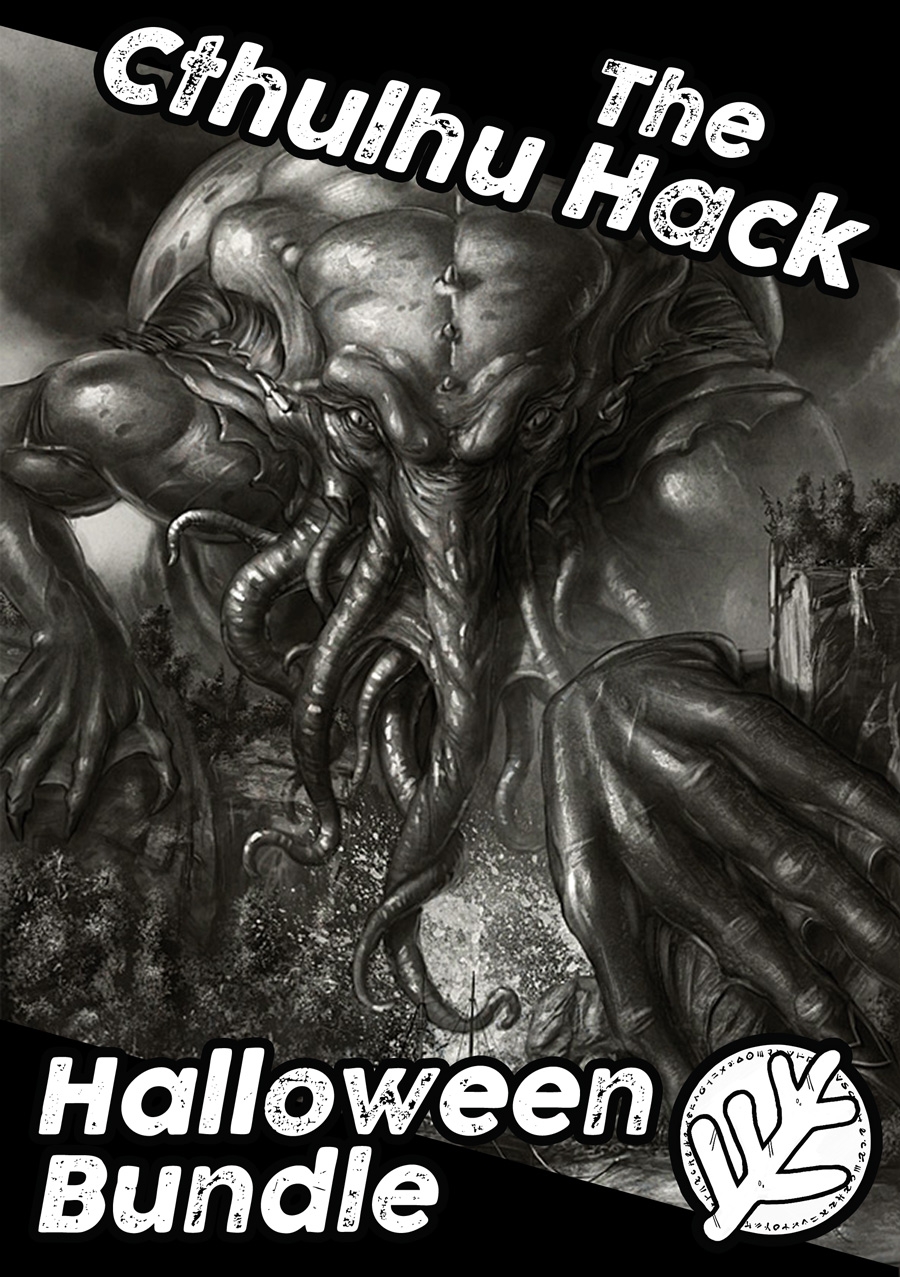 Next week, I'm releasing a new adventure for The Cthulhu Hack through RPGNow and DriveThruRPG, entitled Thro' Centuries Fixed.
It's another contemporary adventure, like Save Innsmouth, and well suited to one-off play; it could also be adapted to a different setting / period and might be used as the kick-off to a campaign.
For those interested in adapting adventures, this one has roots in another adventure released under Creative Commons. I like the flexibility in sharing creativity like that and you might compare the original to the Thro' Centuries Fixed to see how I reworked it.
The Cthulhu Hack version has doubled the length of the original adventure, including additional notes on locations, the creatures involved and the timeline of events. The original used a generic location somewhere close to Lovecraft Country, but the new one drops the events into a secluded part of Maine.
As with The Haunter in the Dark and the matrix version of The Haunting, I hope that this adventure will provide further useful assistance in taking adventures from other systems and converting them. In many cases, it's easier to gut the old system out and replace everything almost wholesale using the original as a guide, especially where specific horrors are concerned. I find it useful to reference Lovecraft himself rather than taking the description of a creature in a game system. Reading the origin stories of an entity offers you the chance to gather your own thoughts and interpretations. You can also take note of how Lovecraft (or other source writers) describe their horrors and setting.
The release of Thro' Centuries Fixed will be the last release for 2016. If you haven't taken advantage of the current Cthulhu Hack Halloween bundle on RPGNow and DriveThruRPG to grab anything you missed so far, you have a few days left. And in December, I'll be attending Dragonmeet, in London, to sell all The Cthulhu Hack books in print (along with All Rolled Up), individually and in boxed sets, as well as running a game in the evening somewhere in the hotel.