Just Crunch at Spiel '16 – A132 in Hall 2
I will be at Spiel '16 this year with my wife, who fronts All Rolled Up  – the ready-to-game roll/dice bag.
We're at A132 in Hall 2.
On the map, that looks like the middle of the south wall to me. Directly opposite Modiphius Entertainment. Between the two doors into Hall 1.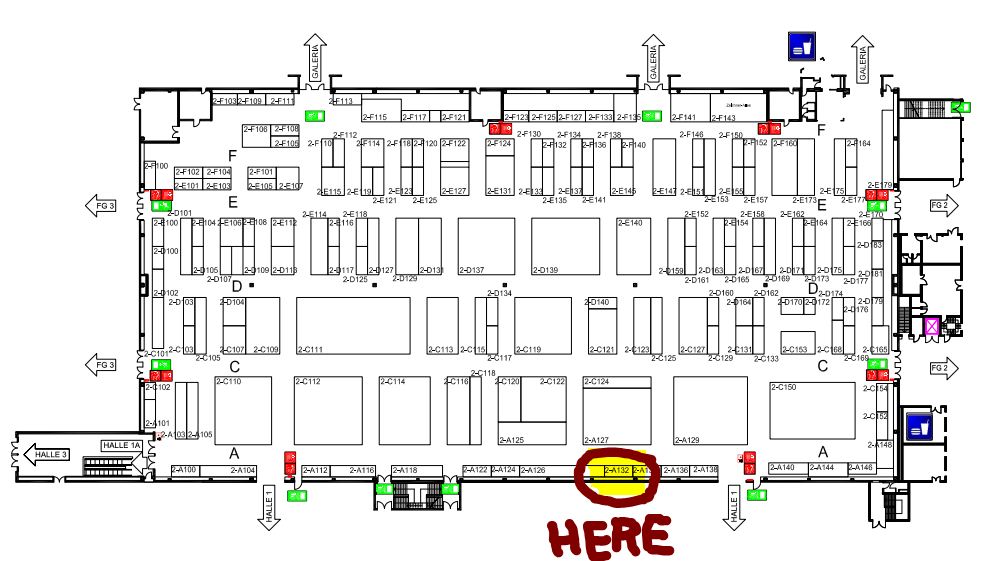 I will have all the books for The Cthulhu Hack – and this will be the first time you'll have a chance to pick up physical book copies of the newly released The Cthulhu Hack: The Haunter of the Dark.
I'm happy to say 'Hi' and have a chat. If you're truly mad, you could bring along something PARANOIA and I'll sign it. It'd be nice if it was something I'm credited in, but I'm up for signing anything else, probably. Oh, I'm also happy to sign copies of Symbaroum under the guise of The Iron Pact. I didn't write any of that, but, like I say, I'm pretty much happy to sign anything.
Hope to see some of you there. Though the size of the event might make that a challenge…