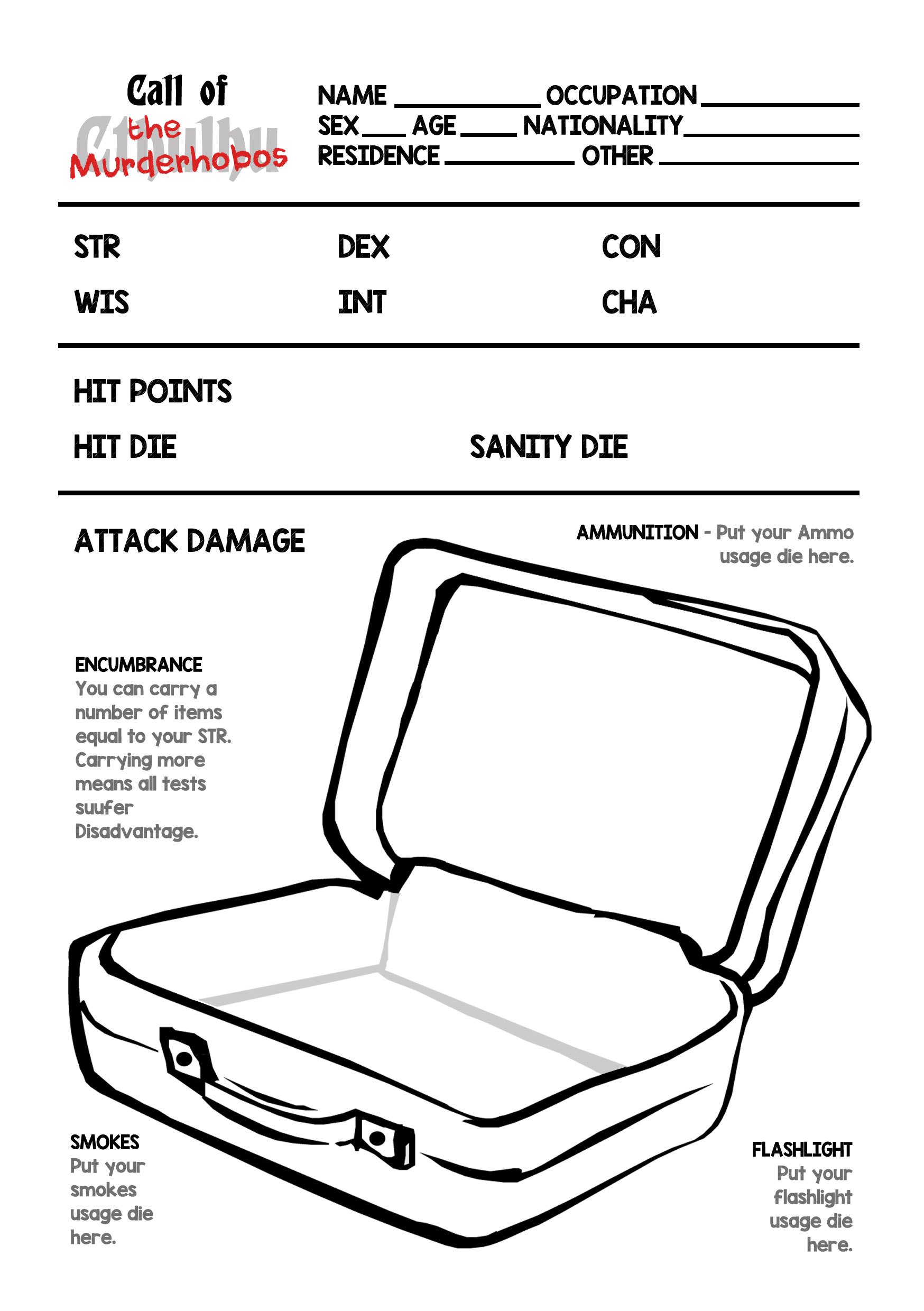 After a long and unenforced hiatus, I'm working on something new. One of those unplanned moments when you realize that an idea needs to find a voice or leave you sleepless.
David Black recently released The Black Hack after a long period of playtesting and development. The Hack takes the essentials of 70s old school tabletop and boils it right down to the simple basics, but with a nod or two to modern sensibilities. The game does away with too much book-keeping through a rather clever use of dice to manage dwindling resources… and that got me thinking.
This weekend, I'm running a game of The Black Hack at Patriot Games Indy Games day in Sheffield. Instead of a straight fantasy game of the Hack, I wanted to try something different, so I created a character sheet.
From there, I've created my own hack of the Hack – and all being well I should have the whole thing available for release in short order. Featuring extra rules on dwindling sanity, madness, more monsters, 1920s equipment and a neat character sheet design!
Look out for Hack Call (pronounced hackle for your convenience) coming to One Book Shelf soon.