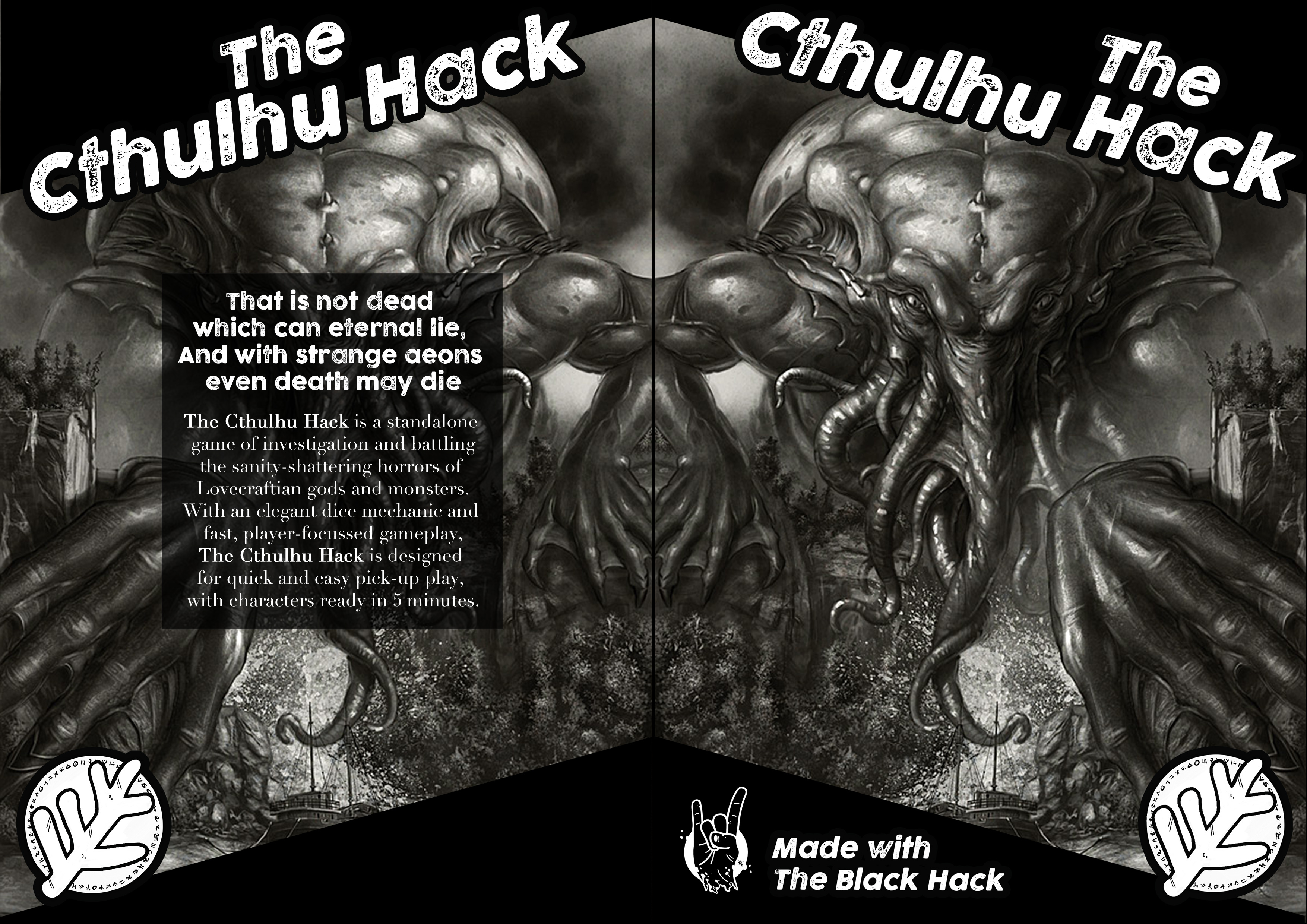 I have proof copies incoming from two sources for The Cthulhu Hack, and I'm looking into other alternatives. A wraparound affair that uses the front image in a mirror version for the back – along with a little blurb.
One of the proof copies is perfect bound, the other saddle. I have a liking for the saddle, but ultimately we'll see.
I continue to seek alternatives for a better quality – and a hardback version. The hardback would have to wait for more material. I would likely add material from one or two upcoming supplements to make the hardback worthwhile.
I'm pondering get a physical copy of From Unformed Realms sorted out for conventions and sale through the All Rolled Up web store.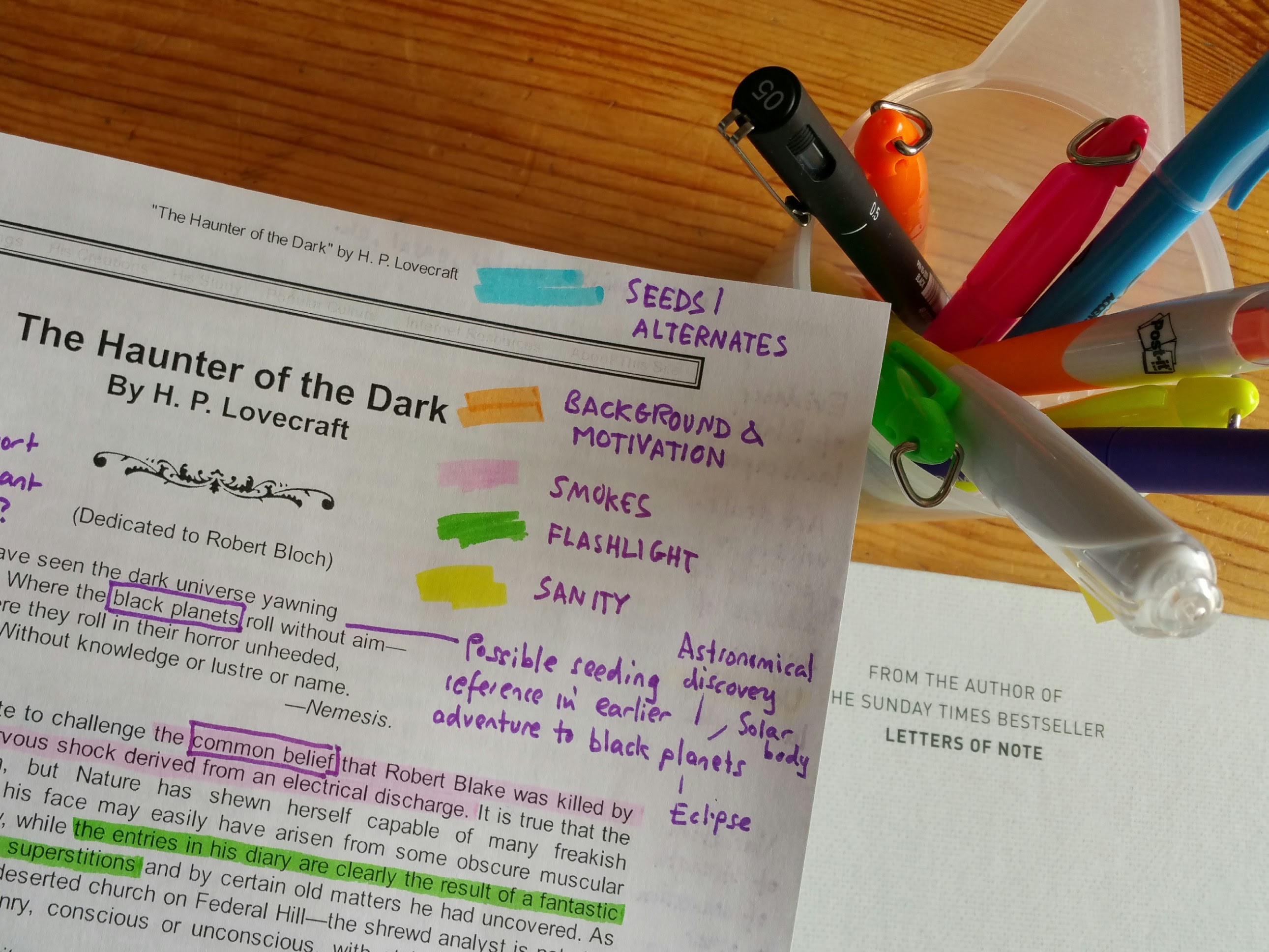 Currently also sourcing a possible cover image for The Haunter Hack. However, the whole focus of this supplement still hangs in a bit of a creative limbo – I'm not 100% sold on what works for the best.
Ultimately, it's about getting a Cthulhu Hack adventure together using existing material and the process you might go through to do that using The Haunter of the Dark as a base. This is about rooting out the Saves and highlighting the Resource rolls. Expanding narrative and structuring an adventure for one-offs, convention games and beyond.
I have spent the whole weekend going through the text of the short story for the umpteenth time. Considering this was Lovecraft poking fun at another author, I have been having great times with it – stretching the angles out and unraveling the potential.
Raw text running to a couple of dozen pages at the moment and not nearly finished yet. Seems likely to run to about the same length as the core book in the end.