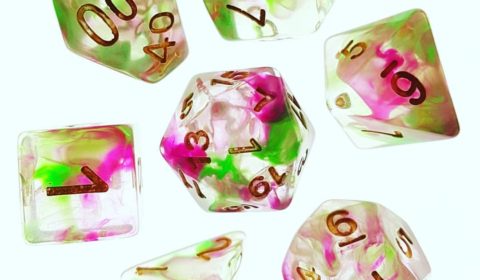 At the heart of many tabletop games lie a handful of dice. When you write a game, I propose that…
The playtest of my adventure module took a slide out into left field last night, as we lost two players and gained three to the vagaries of the real world. I think, under the circumstances, I managed to get it back on track under the pretext that one of the players not in attendance owed money, favours or anything else besides to the three newcomers. One, a Priest of Norn, had a warrant on Paraxis the Humble, our resident charlatan, which came just after an arrest warrant delivered by a messenger from the city. The upshot, Paraxis had an attempt made on his life, then ended up in jail with a serious bolt wound to the chest.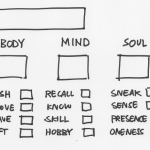 The 'No Expense Spared' character sheet for the System I Made Up ruleset used for the playtest on Monday. Assign 3-2-1 to the top boxes, then choose four traits associated with those attributes.
Want to wrestle a giant crab? Then roll Body + Heave. How about working out what all that screaming might be about without getting too close? Maybe a Soul + Sense. Need to cast a quick sonic blast spell? Then get that Mind + Recall sorted sharpish.
Throw as many six-sided dice as your Attribute + Trait. Add more dice if you can justify an advantage, a useful piece of equipment or beneficial circumstance. Roll a 5 or 6, a success; but lose a success if you roll a 1 or 2. Compare against the successes of an opponent if doing something contested.