The Haunter on the Threshold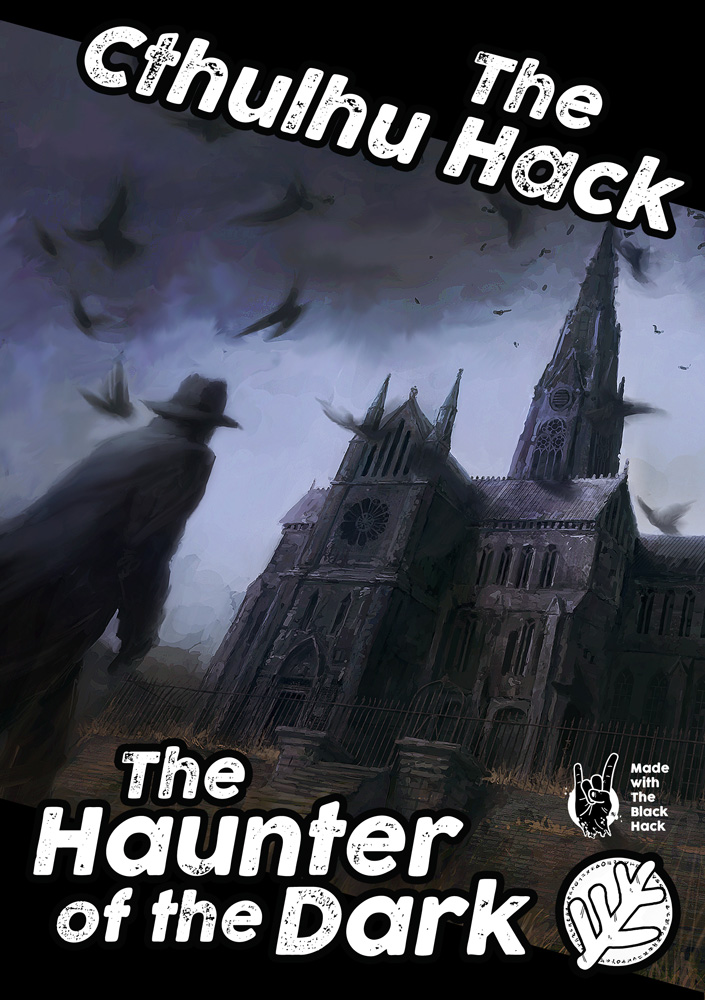 Reading and re-reading, I hope to have The Cthulhu Hack: The Haunter of the Dark up on One Book Shelf websites for this weekend.
Despite proofing and best intentions, I won't get it perfect before release… Otherwise, it'll never go out. I've proofed myself and cast it around for further critical feedback. If I hit the button tonight it's all down to me if I missed something.
What is The Cthulhu Hack: The Haunter of the Dark?
Well, take an established story and show, in clear steps, how to turn it into an adventure for The Cthulhu Hack.
The book includes an adventure outline—a sort-of-sequel to The Haunter of the Dark; guidance on breaking up (or down) a story; 9-pages of random tables (because they have their purpose); and, an annotated version of the story itself.
The book clocks in around 88-pages, including a scattering of pictures, illustrations, and maps.
The PDF will be $3.99; the physical copy will be available at conventions and through the All Rolled Up web store for £5 (roughly $6.49) plus mailing costs.
All being well, I will have physical copies in-hand for Spiel (for €6).